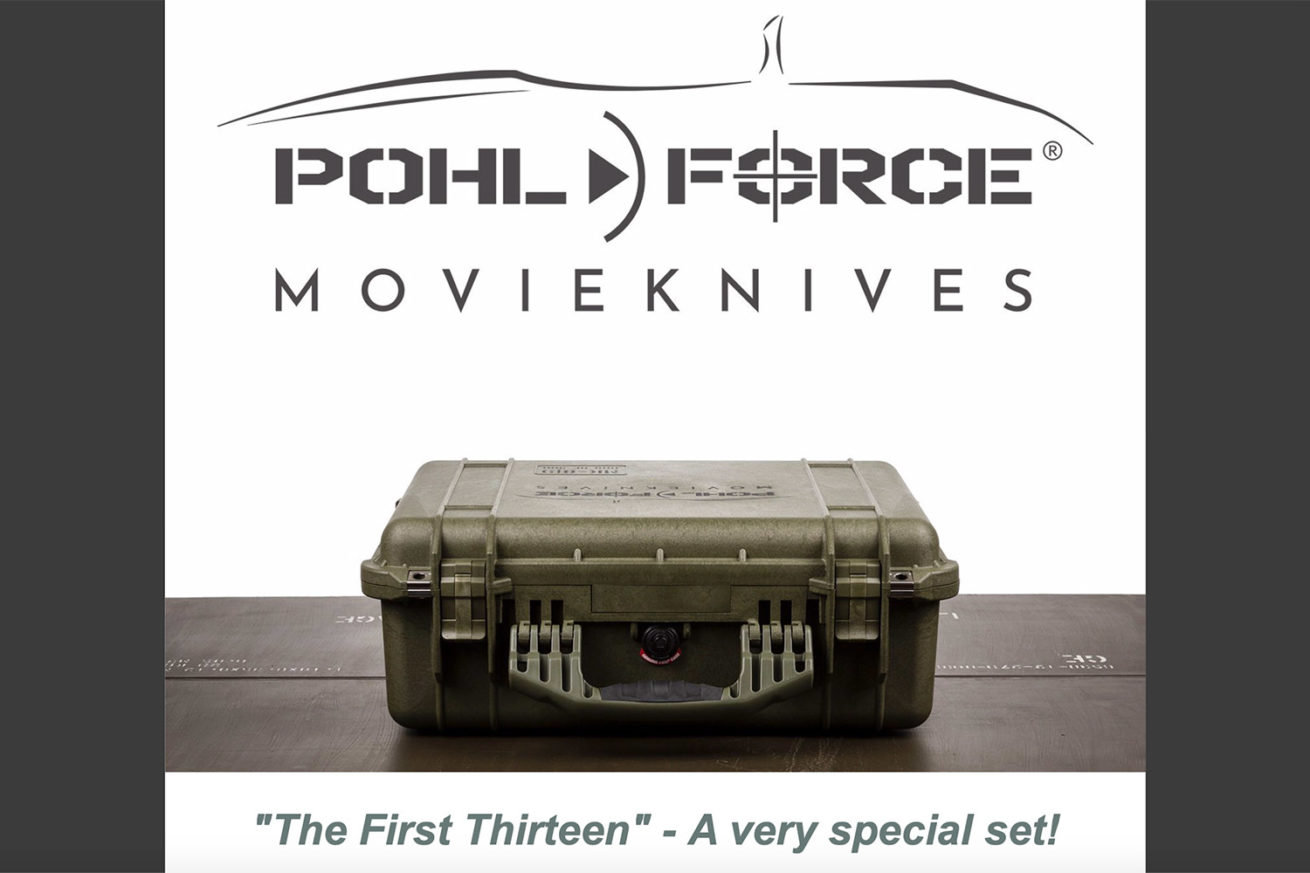 Dear POHL FORCE Customers and MOVIEKNIFE friends,

today we would like to present a very special and exclusive set.

It was our intention to create a Collector's Set like no other before: the first thirteen MK-8 and MK-9 film knives of the CNC-Tec Collector's Edition, limited to 300 pieces each, in the authentic transport and presentation case of the project, as used by the Pohl Force Team during the production.

To give every passionate collector and fan the chance to get one of the available sets, they will be available only via auction.

Do you know the story behind the legendary "First Thirteen"? You will find more details in this newsletter.