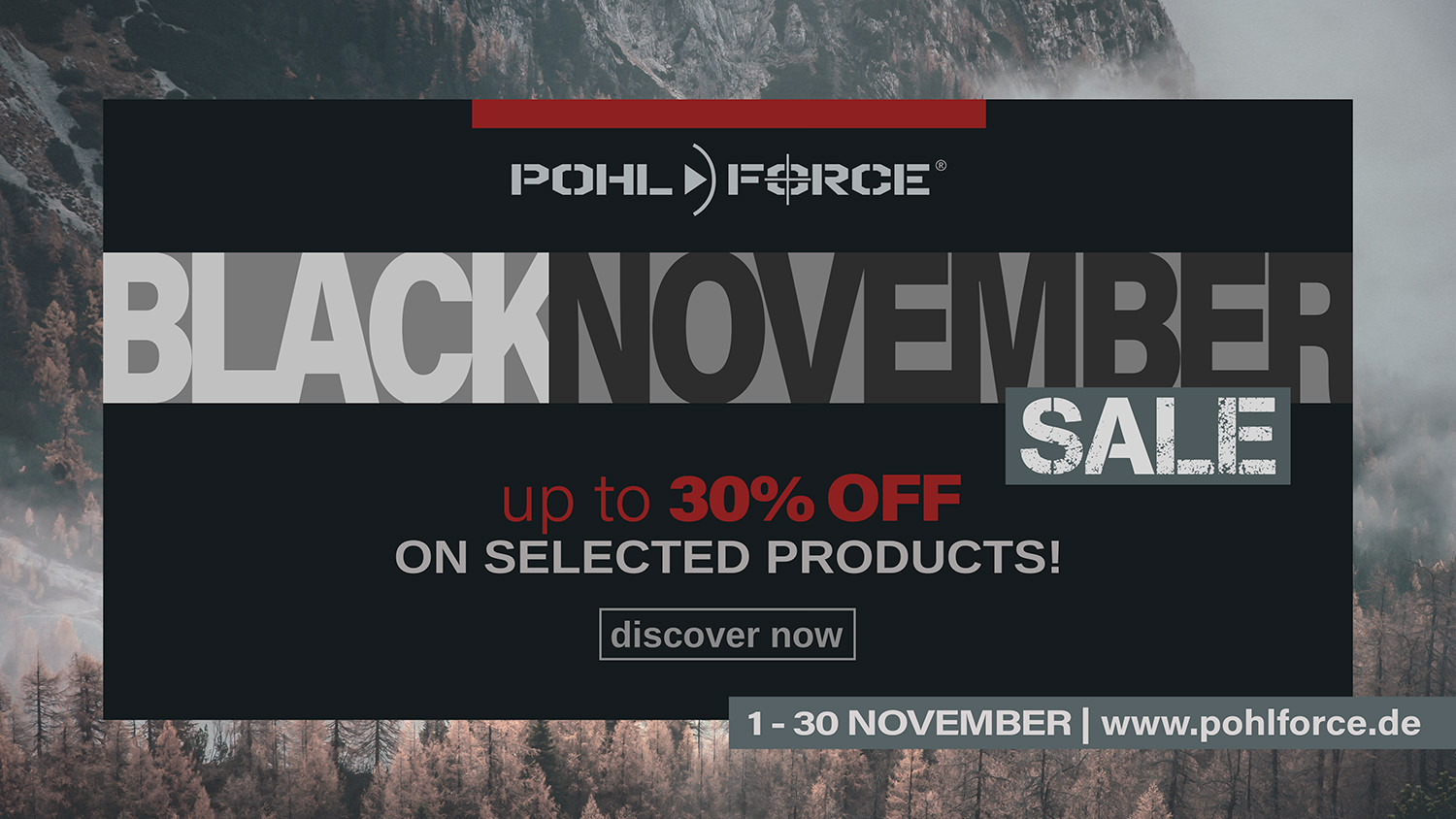 Highlights are the knives of the Pohl Force MOVIE KNIFE series like the damascus dagger MK-10 LAST BLOOD® or the MK-11 LAST BLOOD® Concept. The perfect time to complete your MOVIE KNIFE collection. Also included are practical tools for everyday use such as the new Bravo Two Classic or the knives of the Compact and Charlie series and accessories including patches.
Some knives are being discontinued and are only available in limited quantities. Just like the last pieces of the MK-8 leather sheath - Made by GALCO, USA. Now available at a special price. The last chance to get one of these extremely high quality leather sheaths made of finest Herman Oak leather. Click here for an impression of the manufacturing process: Manufacturing GALCO Leather Sheath.
Click here for the BLACK NOVEMBER SALE offers at www.pohlforce.de!