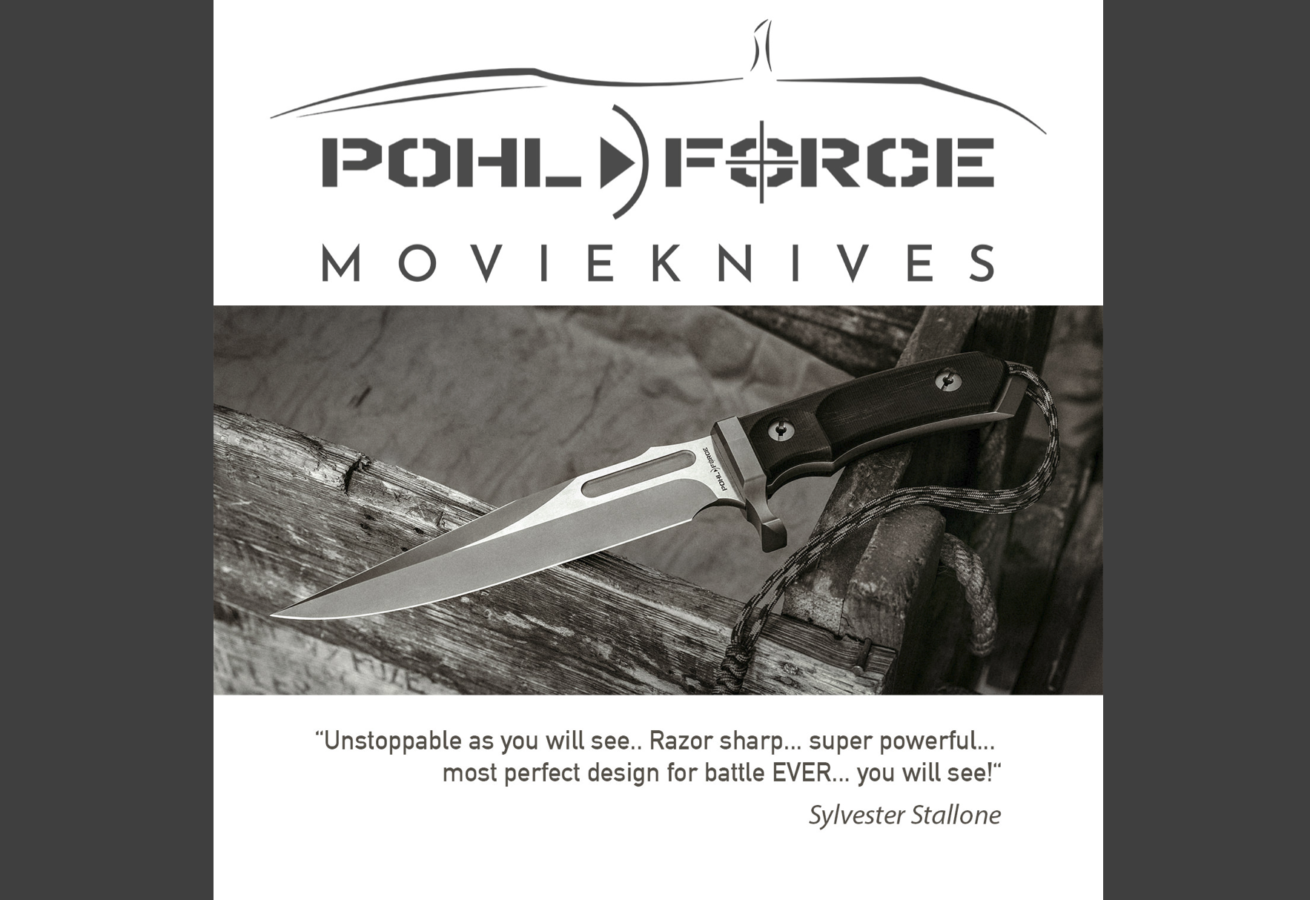 Newsletter: >>>Webversion<<<
Dear MOVIEKNIFE friends,
I would like to welcome you with this newsletter to the circle of movie knife friends.
The action adventure with Sylvester Stallone and the new MK-8 and MK-9 knives on his belt can be seen in the cinemas since a few days. As a film and knife enthusiast, who came to his profession via the film FIRST BLOOD in 1983 (German premiere), I would like to share this incredible story of my designs with you . After 35 years I was asked to design the knives for RAMBO – LAST BLOOD. There could not have been a greater compliment for me – both professionally and personally.
With great care and passion, we have created the CNC-Tec Collector's Edition and the exclusive Custom Edition knives in every detail that I, as a film knife collector from the very beginning, wanted.
How will it be possible to order the knives?
A question that reaches us daily this week. Unfortunately, pre-orders are not possible. The release is expected to take place at the beginning of October. The knives can only be ordered via email via on the Movieknife website.
We will announce the launch a few days in advance by sending a newsletter and post on Facebook, Instagram and on the Movieknife website.
At the start of sales you will be able to view all important order information as well as the order email address on the Movieknife website.
Our new website about the MK-8 and MK-9 is constantly updated with more interesting details and background information. More exciting background information and "Behind the scenes" impressions of the two movie knives will follow. Discover more about the manufacturing of the exclusive knives of Custom-Editon. It's worth taking a look!
As a small preview we would like to present the two custom versions of the MK-8 and MK-9 to you exclusively today.
Best regards
Dietmar Pohl
Pohl Force GmbH ­
­ ­