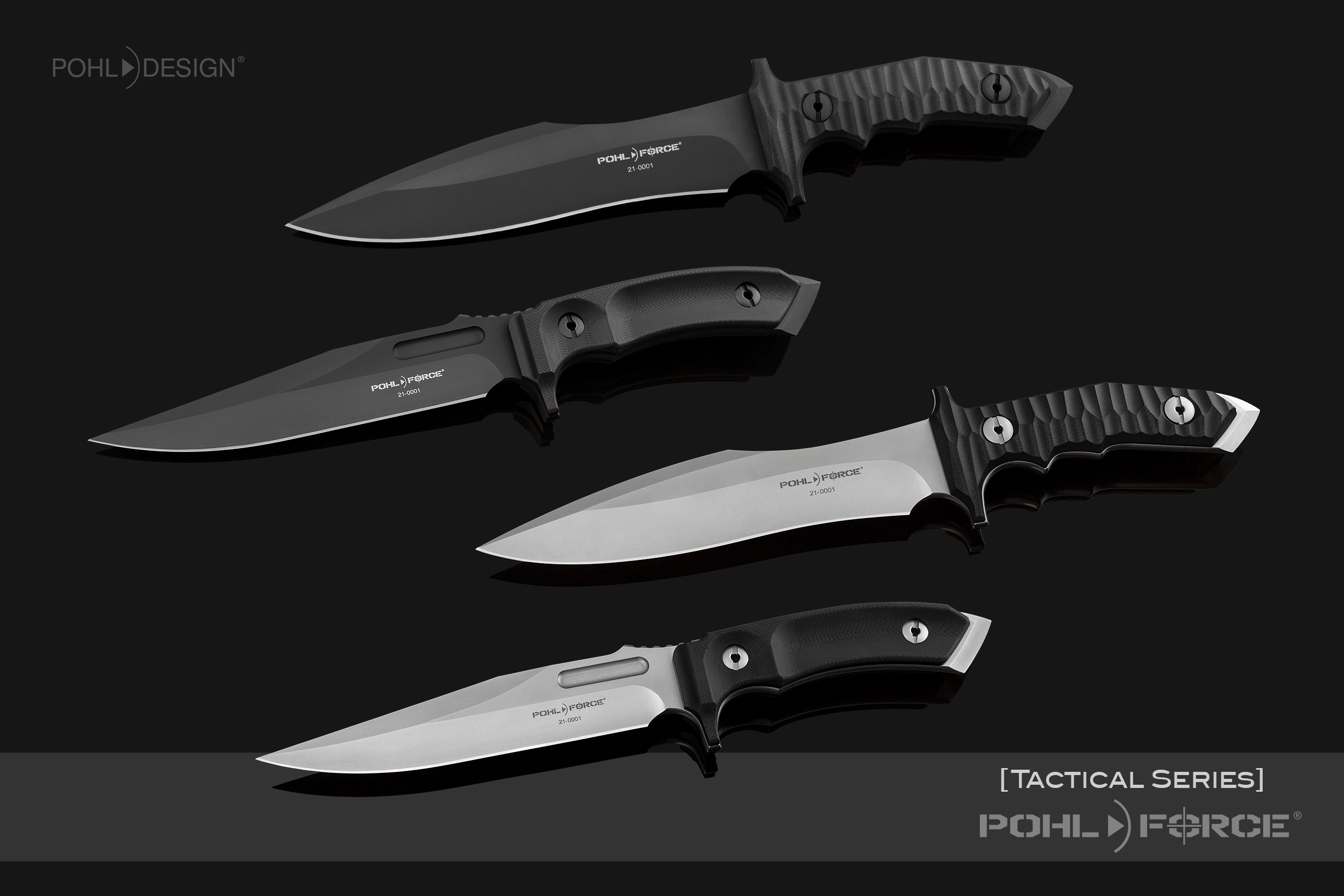 We are pleased to introduce the brand-new TACTICAL SERIES today!
Based on the well-known MK-8 and MK-9 models, designer Dietmar Pohl developed the new Tactical Eight and Tactical Nine. Reduced in weight and more compact in dimensions, both models are nevertheless fully capable and versatile mission knives for the professional user.
Available in an all-black version or with a stonewashed finish. All versions are delivered with a high-quality Kydex® sheath.
The knives of the new series are already in stock. Discover the new Tactical Series!