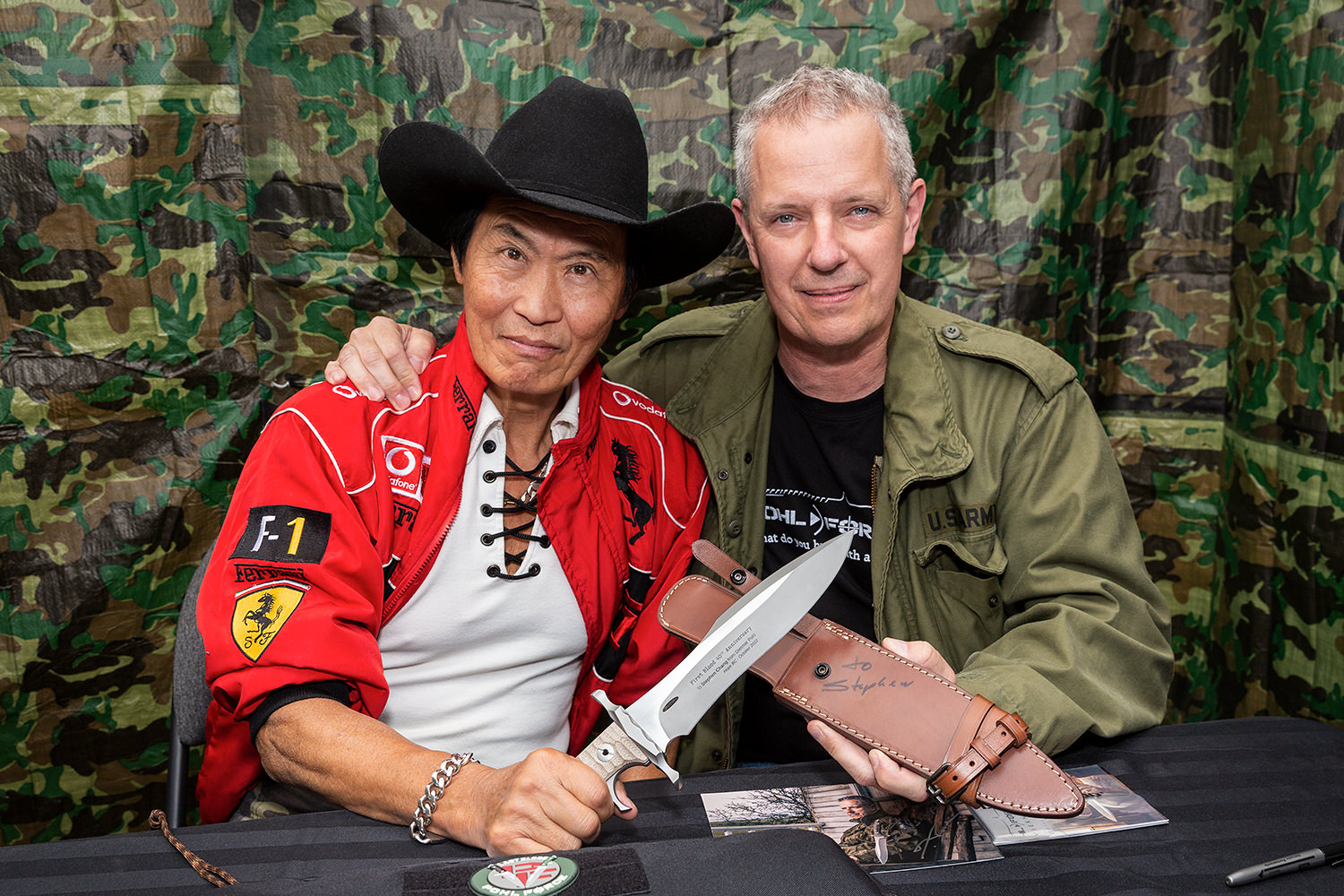 For the 40th anniversary celebrations in Hope BC, the place where it all began, he could not be missed: Actor StephenChang. Well known as the VC Commander from First Blood.
Dietmar Pohl gifted Stephen Chang a MK-9 with a personal dedication to commemorate the meeting and the 40th anniversary this year. He is looking forward to presenting Stephen his personal
MK-9 First Blood Legacy
 during his next visit to Vancouver next year.