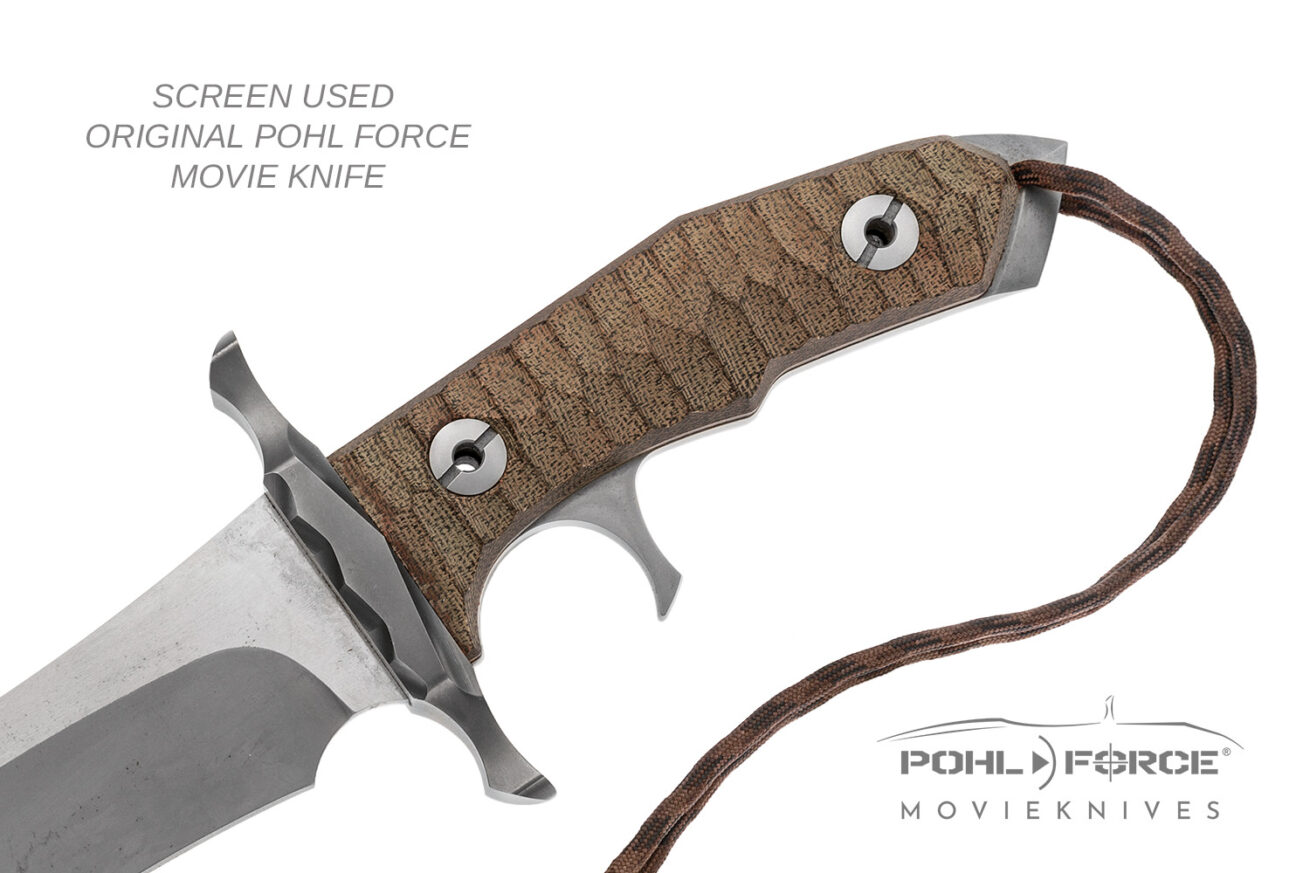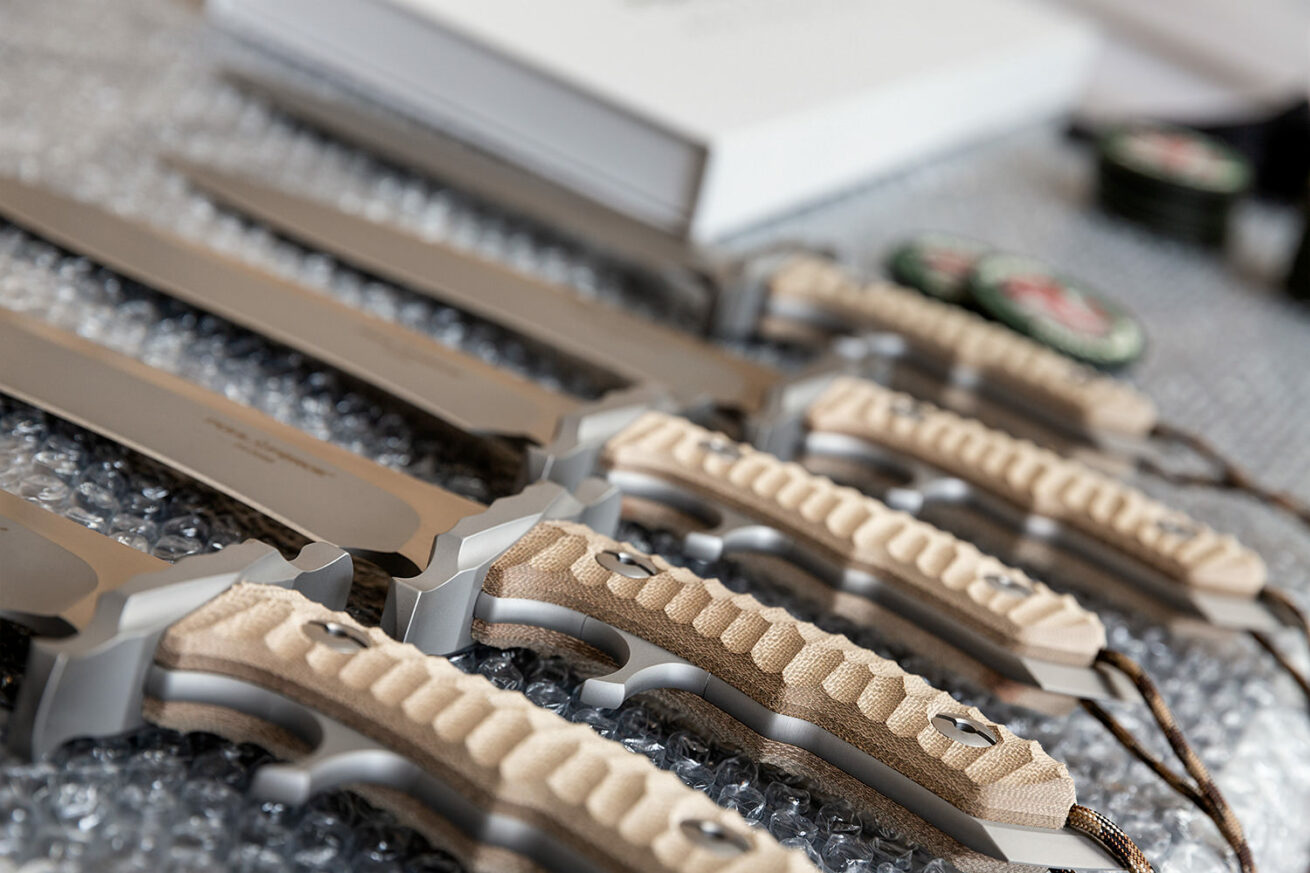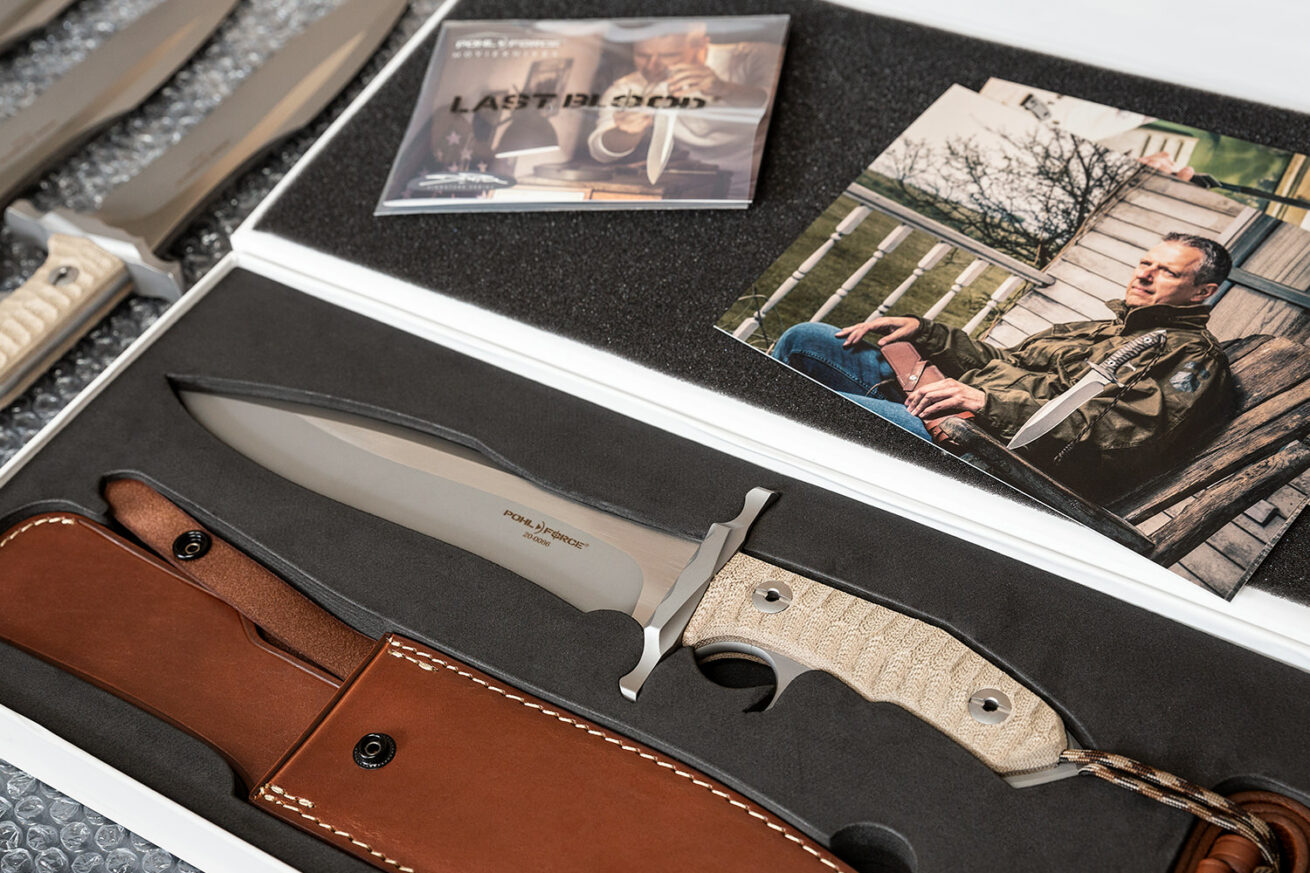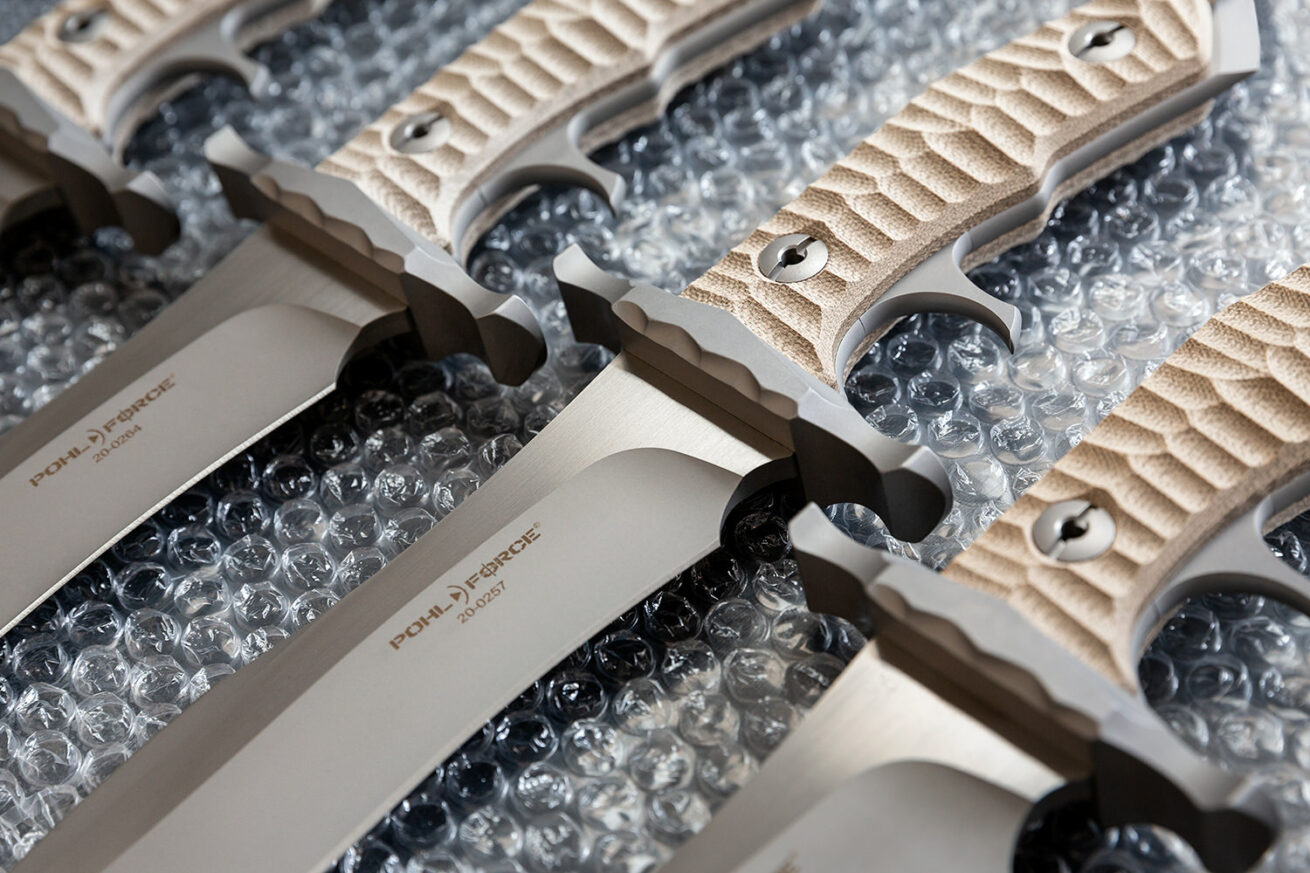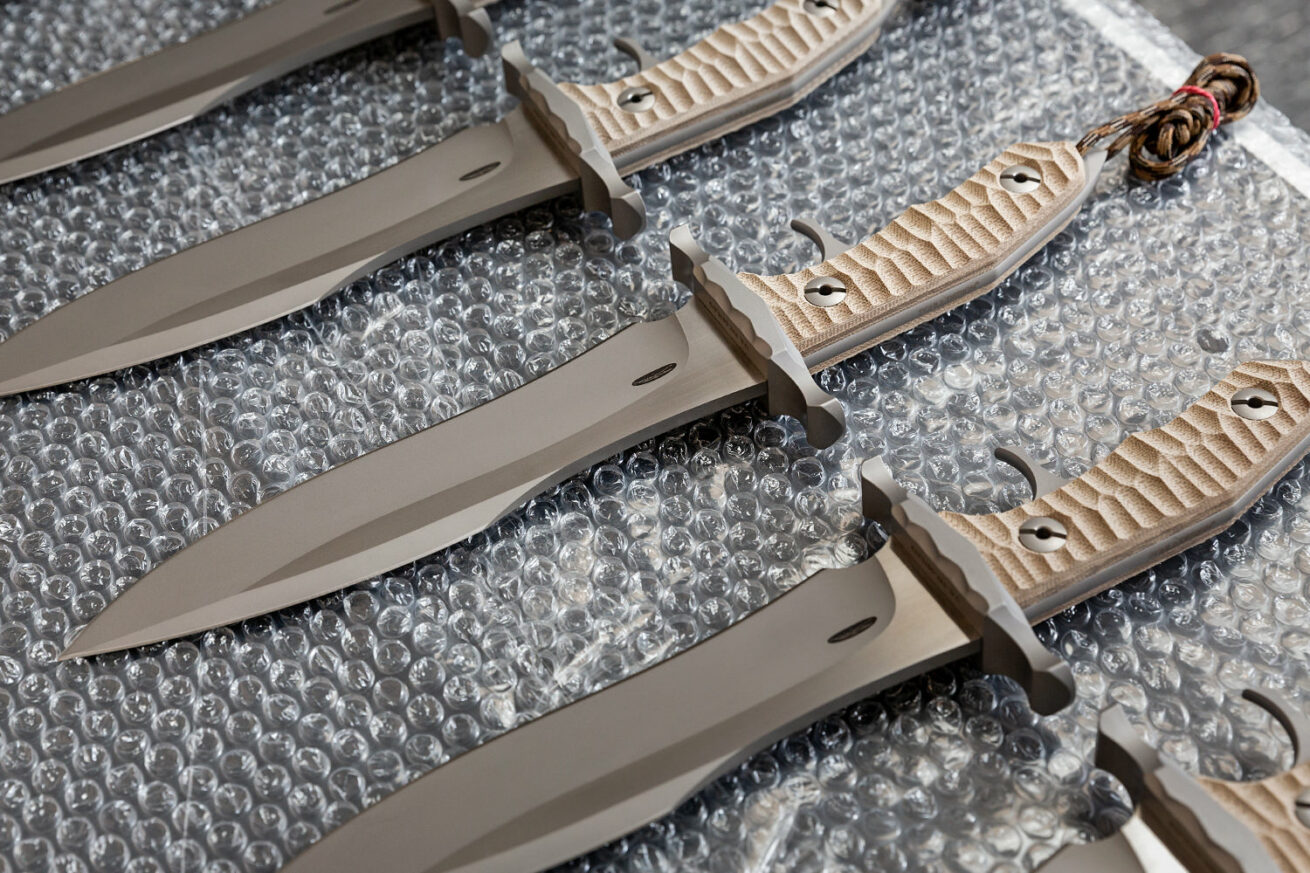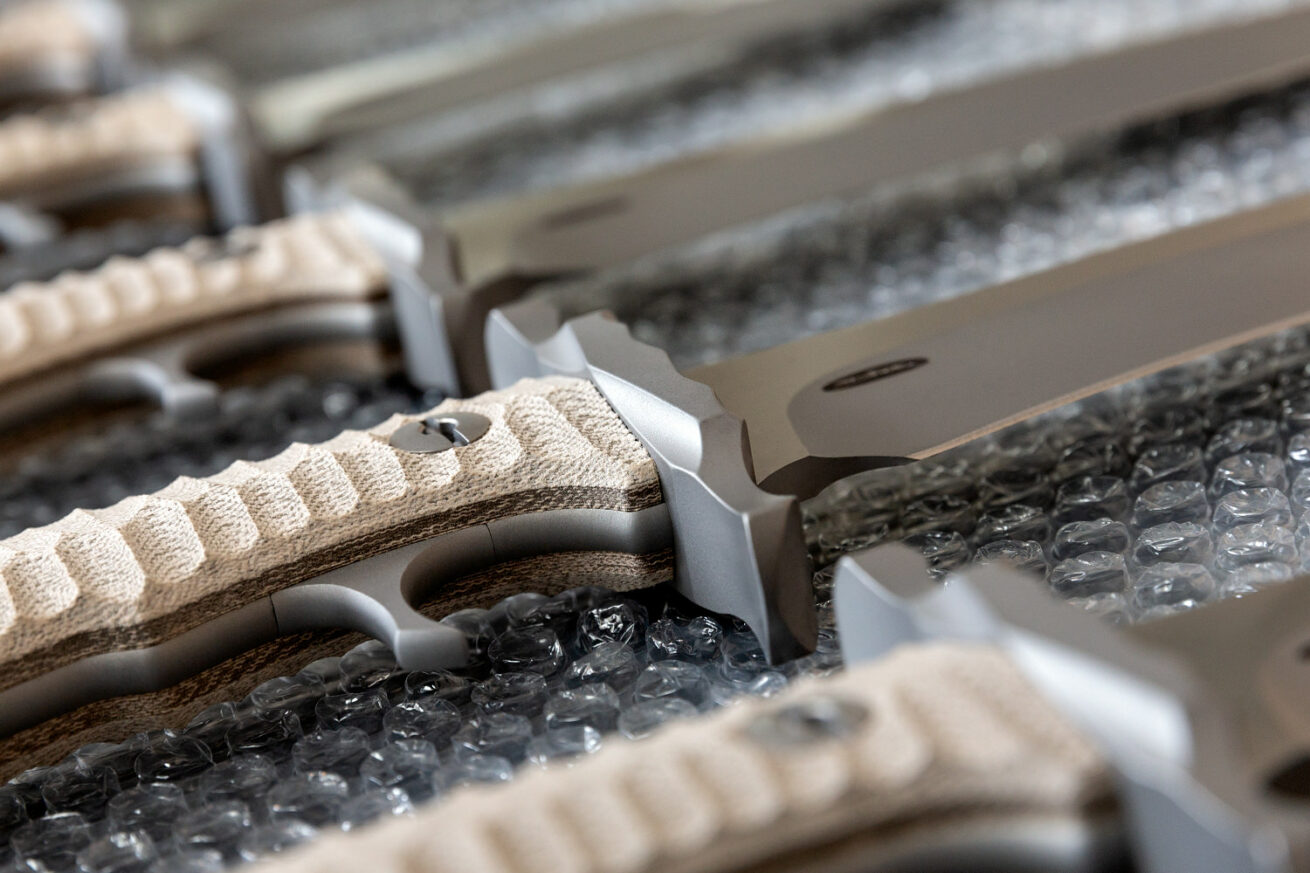 We often get the following question about the MK-9 handle scales and would be very happy to answer it for you.
"Is the same handle material used on the LAST BLOOD® CNC² Edition MK-9 as on the MK-9 seen in the film? There, the grip material appears darker and stronger in color."

Yes! Each MK-9 has solid handle scales made of the same canvas composite material as the knife in the movie.
Canvas Composite is a special material with a unique appearance and feel. It is tough and feels "soft" and grippy at the same time. Therefore it is highly appreciated by knife enthusiasts and users in the outdoor sector. This is due to the blasted surface, which creates the gorgeous haptic. In our FAQ section we write about this:
"Similar to leather, grease from the skin and constant use create an exciting characteristic and patina on the surface. Edges and exposed areas become darker and the original color of the base material reappears more strongly."
The knives in the film have been handled many times and used a lot during the many action scenes. As a result, the handle scales become darker in appearance and more intense in color than on a new knife.
Our manufacturer from the USA did a really great job on the canvas composite material for the handle scales of the original movie knives. That's why we have again chosen exactly this canvas composite - Made in USA - for the LAST BLOOD® CNC² Edition. It couldn't be more authentic!
The photos of this post show some knives of the LAST BLOOD® CNC² Edition. For comparison, we have photographed the handle of one of the original knives, which was used during the filming.
That's why the handle scales of a brand new MK-9 are a bit brighter. But like a good leather holster, ready to collect its own history, patina and character over time.
More interesting information about the different editions or used materials can be found in our FAQ.