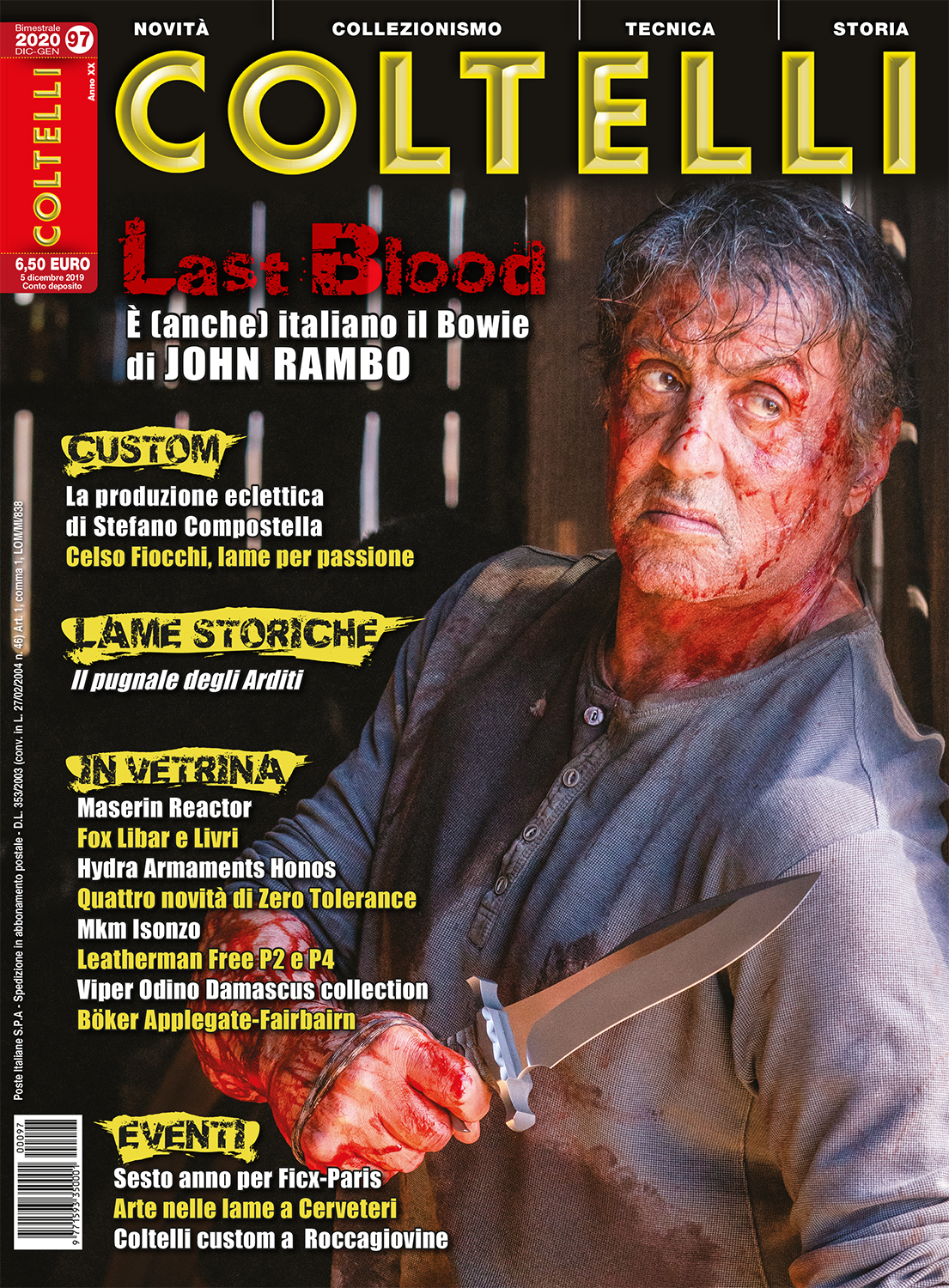 MK-8 AND MK-9: LARGE TITLE STORY ABOUT THE TWO COMPANIONS OF THE ACTION HERO.
COLTELLI DECEMBER/ JANUARY 2020
Exciting article about the two knives in the leading Italian knife magazine Coltelli.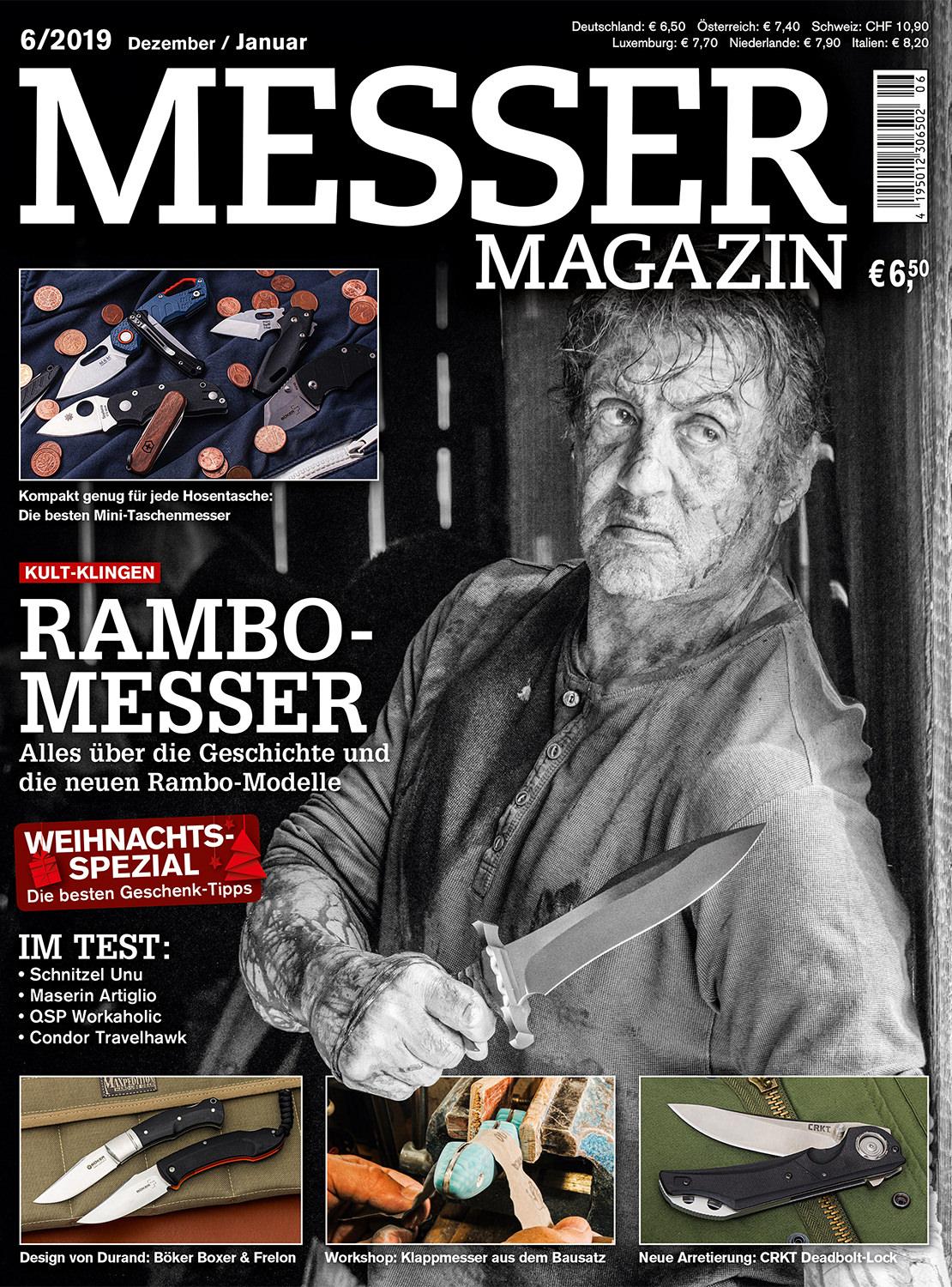 Great title story about our two
new movie knives MK-8 and MK-9.
Messer Magazin 6/ 2019
Look forward to an extensive background report on
the history of the two Last Blood knives.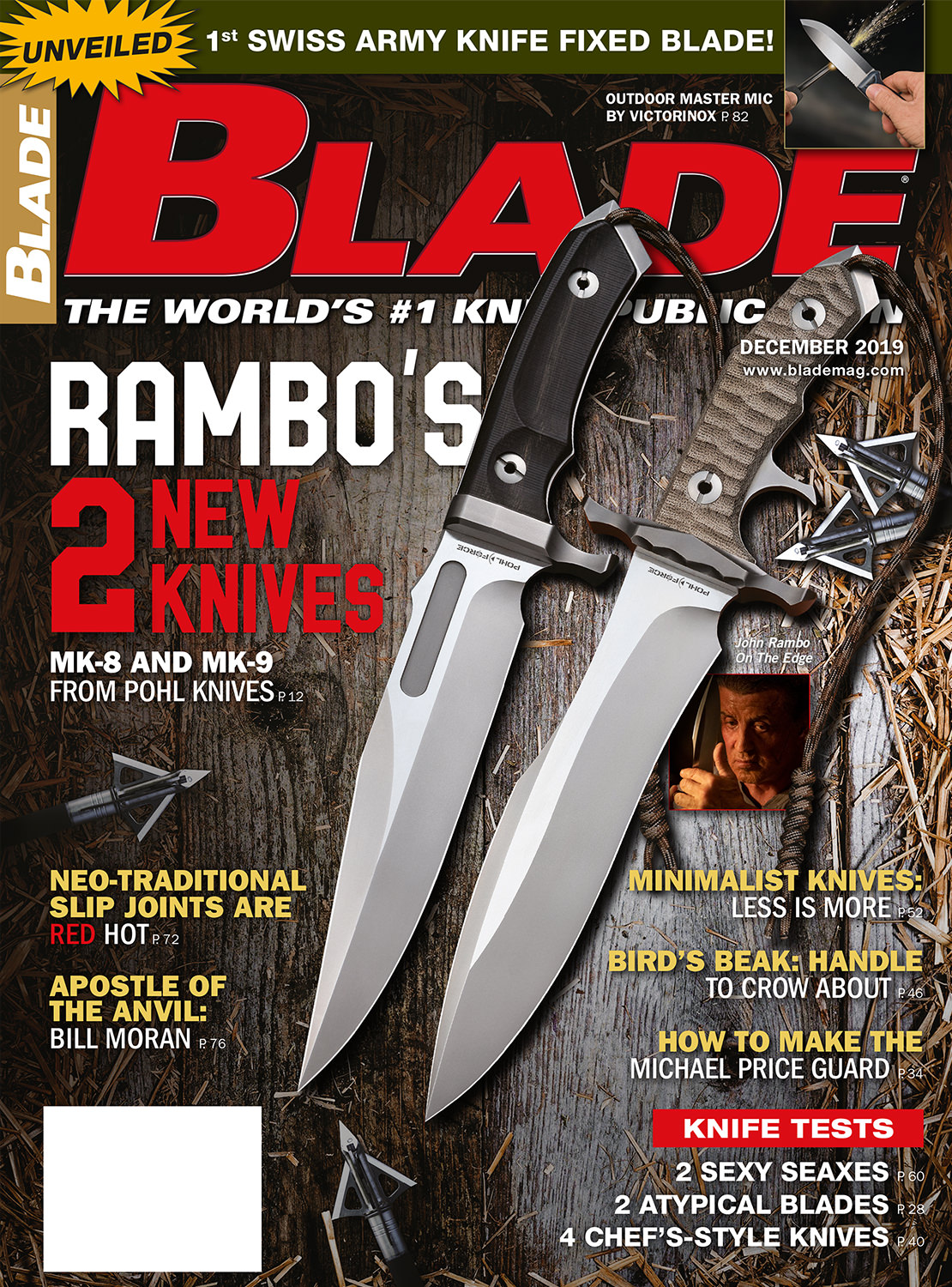 The Most comprehensive article
published since 1983
BLADE MAGAZINE DEcEMBER 2019
MK-8 and MK-9 in the December issue of BLADE Magazine.
The World's #1 Knife Publication.